Marketing Supervisor
This job is no longer accepting applications.
Apply now
Marketing Supervisor
Brand: Marmaxx
Location:

Framingham, MA, US

Employment Type: Full-Time
Employment Status: Regular
Functional Area: Marketing

Discovery is at the heart of everything we do. Wherever you find us around the world, if you can think of a product, you can probably find it in our stores, which include TJ Maxx, Marshalls, HomeGoods, Sierra, Winners, Homesense, and TK Maxx. With variety comes plenty of happy surprises - our environment is ever-changing, and that's just how we like it. Every day is an opportunity to discover something new about our business, our partnerships and even something exciting about yourself. Ready to Discover Different?

Posting Notes: Framingham || MA

Marketing Supervisor – Retail Marketing Team

We are looking for a motivated, experienced, self-starter to join our Retail Marketing team as a Marketing Supervisor. At T.J.Maxx and Marshalls we pride ourselves with having a fresh array of fashionable and brand name apparel, home furnishing and more. With over 2500 stores and growing, it's a great time to join our Retail Marketing team, supporting T.J.Maxx and Marshalls.

Overview:

The Retail Marketing Supervisor is responsible for overseeing the of development and execution of in-store marketing programs for T.J.Maxx and Marshalls.

Under the direction of the Marketing Manager, the Marketing Supervisor will strategically initiate and coordinate in-store marketing activity for T.J.Maxx and Marshalls to support key seasons and business initiatives. To accomplish this, the Marketing Supervisor is responsible for project leadership with a cross-functional team and has a Marketing Specialist as a direct report.

Responsibilities:

The Supervisor forecasts and drives retail marketing initiatives as follows:

In-store Experience:

Lead and supervise the strategic input of in-store programs by leveraging operational, competitive and consumer insights to brief and lead projects with the creative team
Evaluate creative and provide feedback to ensure that marketing assets support the Retail Marketing strategic plan and aligns with the Brand creative platform
Coordinate with project management, content and print production to ensure on-time, on-budget programs that enhance the customer experience
Participate in content photoshoots, partnering with teams on pre-production details and coordinating shoot outputs
Provide analysis of data and POV to determine campaign effectiveness and future optimizations
Lead the creative development of in-store digital content including all video and audio messaging/experience in-store

Direct Reports

Supervise, train and develop Marketing Specialists. Provide both short-term and long-term growth opportunities for constant learning and development.

Internal Partnerships

Work closely with T.J.Maxx and Marshalls Brands, Store Operations, Store Design, Creative, Project Management, Print and Content Production teams to build consensus and drive for results

Requirements:

Bachelor's Degree in advertising, marketing, communications or related field
5+ years of advertising agency or client-side marketing/advertising experience
Strong understanding of retail category
Strong interpersonal skills
Works well as a team and as an independent contributor
Staff management and development
Experience collaborating with partners in areas of the business outside of marketing
Strong organization, presentation and writing skills
Excellent communicator, attention to detail and ability to multitask
Ability to problem solve, work in the grey
Thrive on working in a fast-paced, collaborative environment

Come Discover Different at TJX. From opportunity and teamwork to growth, we think you'll find that it's so much more than a job. When you're a part of our global TJX family, you have the full support of a diverse, close-knit group of people dedicated to finding great deals and fantastic style. Best of all? They have a lot of fun doing it.

We care about our culture, but we also prioritize the tangible stuff (Competitive salaries: check. Solid benefits: check. Plenty of room for advancement: of course). It's our way of empowering you to make your career here.

We consider all applicants for employment without regard to race, color, religion, gender, sexual orientation, national origin, age, disability, gender identity and expression, marital or military status. We also provide reasonable accommodations to qualified individuals with disabilities in accordance with the Americans with Disabilities Act and applicable state and local law.

Posting Notes: Framingham || MA

Nearest Major Market: Framingham
Nearest Secondary Market: Boston
Apply
Your application has been successfully submitted.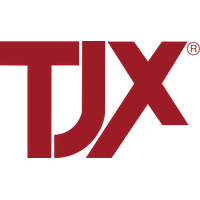 Our mission is to deliver great value to our customers every day.