DevOps Engineer - Cloud Automation
This job is no longer accepting applications.
Apply now
DevOps Engineer - Cloud Automation
Brand: TJX Corporate
Location:

Marlborough, MA, US

Employment Type: Full-Time
Employment Status: Regular
Functional Area: IT

Discovery is at the heart of everything we do. Wherever you find us around the world, if you can think of a product, you can probably find it in our stores, which include TJ Maxx, Marshalls, HomeGoods, Sierra, Winners, Homesense, and TK Maxx. With variety comes plenty of happy surprises—our environment is ever-changing, and that's just how we like it. Every day is an opportunity to discover something new about our business, our partnerships and even something exciting about yourself. Ready to Discover Different?

Posting Notes: Marlborough || MA

What you'll discover

Inclusive culture and career growth opportunities
Global IT Organization which collaborates across U.S., Canada, Europe and Australia, click here to learn more
Challenging, collaborative, and team-based environment

What you'll do
TJX Architecture is spearheading the global digital transformation of the organization. We partner with our product teams, capture strategy, assess the current state capabilities, establish future state needs, create roadmap leveraging cutting edge components such as Cloud, DevOps, Intelligent Automation and usher in the next generation technology solutions that power the business capabilities for the organization.

Sr. Staff Engineer role in cloud platform team is a key role that partners with key stakeholders in the organization and responsible for providing cloud native platform design, patterns, security, framework, automation, and modules that enable engineers to develop cloud native applications and increase adoption of public cloud aligned to TJX's cloud-first strategy.

What you'll need
Come join us! We seek technical team members with domain expertise and excellent interpersonal skills, as our positions rely heavily on communication with key stakeholders in both business and engineering realms. You'll be part of influencing a multi-year roadmap for delivering enterprise-grade cloud technologies.

Ideal candidate will be familiar with the challenges of driving cloud adoption using infrastructure as code, DevOps and Agile best practices.

Required skills:

3+ years experience – Containers and Kubernetes
3+ years of Public Cloud experience (Azure preferred)
5-8 years of software IT development experience
Experience in Infra as code, Kubernetes, Systems development
5+ years of experience of server-side software engineering experience (Java or Go or Perl or Python etc) and/or 5+ years of experience in infrastructure roles with strong fundamentals in Linux.

Preferred:

Involvement in some on-premise to cloud migration, or some container adoption strategy
Maintain and support infrastructure powering Kubernetes container platform, assess and suggest capacity adjustments
Prior experience working in Platform Engineering team
Ability/Willingness to influence engineers across the organization to increase adoption of DevSecOps and Cloud

Come Discover Different at TJX. From opportunity and teamwork to growth, we think you'll find that it's so much more than a job. When you're a part of our global TJX family, you have the full support of a diverse, close-knit group of people dedicated to finding great deals and fantastic style. Best of all? They have a lot of fun doing it.

We care about our culture, but we also prioritize the tangible stuff (Competitive salaries: check. Solid benefits: check. Plenty of room for advancement: of course). It's our way of empowering you to make your career here.

We consider all applicants for employment without regard to race, color, religion, gender, sexual orientation, national origin, age, disability, gender identity and expression, marital or military status. We also provide reasonable accommodations to qualified individuals with disabilities in accordance with the Americans with Disabilities Act and applicable state and local law.

Posting Notes: Marlborough || MA

Nearest Major Market: Boston
Apply
Your application has been successfully submitted.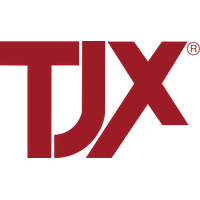 Our mission is to deliver great value to our customers every day.