Fundraising Systems Specialist
This job is no longer accepting applications.
OFFICE LOCATION
Arlington, Virginia, USA is the preferred location.
A LITTLE ABOUT US
Evolving since 1951, The Nature Conservancy (TNC) is a global conservation organization dedicated to conserving the lands and waters on which all life depends. Guided by science, we create innovative, on-the-ground solutions to our world's toughest challenges so that people and nature can thrive together. Working in over 80 countries and territories, and across all 50 states, we are tackling climate change, conserving lands, and protecting waters and oceans at an unprecedented scale. Our vision is a world where the diversity of life thrives, and people are moved to care for nature--both for its own sake and for the ways it enriches our everyday lives.
While our vision is global, our commitment is local; we build solutions together with communities, governments and businesses on the issues unfolding right in their backyards. At the heart of this work are relationships, and they are guided by respect for all people, honor for communities and culture, and an unwavering commitment to diversity.
To learn more, visit www.nature.org or follow @nature_press.
YOUR POSITION WITH TNC
Are you a highly self-driven, analytical, and organized individual with a passion for conservation? We are looking for a Fundraising System Specialist who will support the strategic priorities of the Global Marketing and Communications (GMAC) team through analysis, reporting, and coding all Marketing revenue for the organization, and by serving as the expert of our constituent management database for all things GMAC. The Fundraising System Specialist will be part of the Operations team within the GMAC Division to provide data management and analysis and work on a diverse range of projects that support the division's objectives.
ESSENTIAL FUNCTIONS
The Fundraising System Specialist will perform data entry and analysis of key program data, which will include donor or constituent confidential information and revenue coding. They will be responsible for financial data management, reporting and analysis, and compliance as it relates to all GMAC revenue and data process. The Fundraising System Specialist will work closely with the GMAC Digital team to provide programmatic support and ensure constituent data is coded, tracked, and managed to measure strategy performance. They may also take on additional duties to enhance the work of the team, such as: training, developing documentation, and/or enhancing the systems and tools used by the team. They will adapt processes and implement recommended practices to improve effectiveness based on their in-depth understanding of related policies and procedures.
RESPONSIBILITIES & SCOPE
Manages constituent data and revenue coding, to include donor and third-party partner information, and development of marketing campaign tracking structure in the constituent management system.
Provide revenue reporting from the constituent management system and support analysis of revenue-generating programs.
Processes financial transactions and adjustments in the financial system for all revenue entries.
Supports financial reporting, campaign-level reporting, and high-level leadership dashboard reporting.
Ensures compliance with TNC policies and procedures, and external (donor/legal/IRS) requirements. Fields questions from the division on revenue and financial transaction support, and provides training.
Manages projects with several variables, set realistic deadlines, manage a timeline, and ensure accountability.
Acts independently within broad program goals to prioritize tasks in the absence of specific instructions and exercise independent judgment to identify and solve problems.
Provide input through project teams for the development and implementation of new initiatives or the improvement of existing programs.
MINIMUM QUALIFICATIONS
Bachelor's degree and 3 years related experience or equivalent combination.
Experience generating reports and analyzing and interpreting data.
Experience working across departments.
Experience, coursework, or training in principles and practices in Fundraising Systems.
Experience with data analysis.
DESIRED QUALIFICATIONS
Technical experience with spreadsheet programs, general ledger reports and financial management tools.
Multi-lingual skills and multi-cultural or cross-cultural experience are appreciated.
Experience with Blackbaud CRM, or other non-profit Constituent Relationship Management Systems.
Ability to manages, analyze and interpret data. Advanced expertise in Microsoft Excel.
Ability to implement complex processes.
Experience coordinating projects.
Experience with database management.
Strong organization skills, accuracy, attention to detail and ability to manage multiple tasks.
Successful experience implementing strategic program goals.
Understanding of basic accounting practices.
HOW TO APPLY
To apply to position number 49774, submit resume (required) and cover letter separately using the upload buttons. Applications will be reviewed in the order they're received and the position will remain open until filled.
Click "submit" to apply for the position or "save for later" to create a draft application for future submission. Once submitted, applications cannot be revised or edited. Failure to complete required fields may result in your application being disqualified from consideration.
If you experience technical issues, please refer to our applicant user guide or contact applyhelp@tnc.org.
The Nature Conservancy is an Equal Opportunity Employer
Our commitment to diversity includes the recognition that our conservation mission is best advanced by the leadership and contributions of people of diverse backgrounds, beliefs and culture. Recruiting and mentoring staff to create an inclusive organization that reflects our global character is a priority and we encourage applicants from all cultures, races, colors, religions, sexes, national or regional origins, ages, disability status, sexual orientation, gender identity, military, protected veteran status or other status protected by law.
The successful applicant must meet the requirements of The Nature Conservancy's background screening process.
Apply
Your application has been successfully submitted.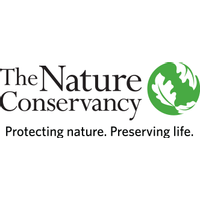 Speak Up for Nature!