Senior Agile Coach
This job is no longer accepting applications.
Apply now
Senior Agile Coach
Brand: TJX Corporate
Location:

Marlborough, MA, US

Employment Type: Full-Time
Employment Status: Regular
Functional Area: IT

Discovery is at the core of everything we do – whether it's a great value, incredible style, or building long-lasting partnerships with people around the world. That's what makes TJX different. You can find it all across our brands: TJ Maxx, Marshalls, HomeGoods, Sierra, and Homesense. Every one of our brands has one thing in common: environments that are always changing. That's just how we like it. Every day is an opportunity to discover something new about our business, our partnerships, and even about yourself. Come discover what different can mean for you.

Posting Notes: Marlborough || MA

What you'll discover

Inclusive culture and career growth opportunities

Global IT Organization which collaborates across U.S., Canada, Europe and Australia, click here to learn more

Challenging, collaborative, and team-based environment

What you will do

Come join us! As a Senior Agile Coach, you'll join us in our journey to mature TJX IT Product Teams in their agile principles, practices, and mindset to help teams deliver more effectively with a focus on customer centricity.

Your expertise in coaching & mentoring agile teams and passion for driving agile competencies within IT organizations will enable you to play an integral part in maturing the way TJX delivers value to our IT stakeholders.

Although this is an individual contributor role, you will be recognized as a leader and professional in Agile, SAFe®, and Product Team structure that IT teams will naturally gravitate to for guidance. As such, you will affect significant change without direct authority over resources with whom you interact.

Coach teams to adopt an agile mindset and become self-organizing.
Ability to impact change throughout all levels of the organization from Senior Leadership through agile teams
Lead workshops to guide teams through various topics such as Epic Writing, Lean Portfolio Management, Feature Writing, Agile Fundamentals, Kanban Fundamentals, and other agile/SAFe related topics.
Mentor other agile coaches with the intention of building out the coaching competency within TJX.
Assist with establishing Communities of Practice and developing a culture of Continuous Improvement across our product teams.
May be required to build content used in Agile training curriculum.
Provide guidance on PI planning and Inspect & Adapt events.
Responsible for the delivery of training and the day-to-day coaching needed to mature agile teams.
Advise organizational leadership on how best to support the success of Agile delivery.
Pair with change agents at TJX to enable them to become true Agile champions and create sustaining Agile capabilities.

What you will need

Minimum of 15+ years of IT experience with atleast 5+ years Agile coaching experience and practicing Scaled Agile Framework (SAFe®) delivery. You have most likely performed more than one of the following roles in your career to date – Agile Coach, Agile Consultant, Product Owner/Manager, Scrum Master.

Certification as a SAFe® Program Consultant (SPC 4.5 or higher) is preferred.

PMI-ACP, CSM, IC Agile (ICE-AC) and international retail exposure highly desirable.

Strong knowledge of Scrum, Kanban and Value Stream Mapping (VSM) required

Understanding of Agile metrics & programs, technical best practices and DevOps concepts (CI/CD, TDD) automation tools, coding standards, source control management, build processes, PaaS/IaaS (Microsoft Azure preferred)

Deep knowledge of ADLM tools particularly Jira and Confluence required.

Hands-on experience participating in and leading Scrum/SAFe® events, such as Sprint Planning, Release Planning, and Program Increment (PI) Planning.

Effectively communicate and develop relationships. Be a strong and influential leader who collaborates naturally with others whatever their level in the organization.

Demonstrate advanced problem solving skills to improve our consistency in areas such as project planning, estimating and project delivery.

Discover Different at TJX means opportunity, teamwork, and career growth. That's why working here is so much more than a job. When you're a part of our TJX family, you have the full support of a diverse, close-knit group of people that work together to deliver the best value and style in the business. Our inventory is always changing and our approach is continually evolving, which means every day is another chance to Discover Different.

We care about our culture, but we also prioritize the tangible stuff – competitive pay, great benefits, and a great group of people.

We consider all applicants for employment without regard to race, color, religion, gender, sexual orientation, national origin, age, disability, gender identity and expression, marital or military status. We also provide reasonable accommodations to qualified individuals with disabilities in accordance with the Americans with Disabilities Act and applicable state and local law.

Posting Notes: Marlborough || MA

Nearest Major Market: Boston
Apply
Your application has been successfully submitted.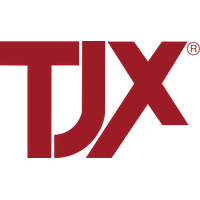 Our mission is to deliver great value to our customers every day.