IT Business Architect
This job is no longer accepting applications.
Apply now
IT Business Architect
Brand: TJX Corporate
Location:

Marlborough, MA, US

Employment Type: Full-Time
Employment Status: Regular
Functional Area: IT

Discovery is at the heart of everything we do. Wherever you find us around the world, if you can think of a product, you can probably find it in our stores, which include TJ Maxx, Marshalls, HomeGoods, Sierra, Winners, Homesense, and TK Maxx. With variety comes plenty of happy surprises—our environment is ever-changing, and that's just how we like it. Every day is an opportunity to discover something new about our business, our partnerships and even something exciting about yourself. Ready to Discover Different?

Posting Notes: Marlborough || MA

IT Business Architect

What you'll discover

Inclusive culture and growth opportunities
Global IT Organization which collaborates across U.S., Canada, Europe and Australia, click here to learn more
Exciting, collaborative, and team-based environment

What you'll do

TJX Architecture designs the global digital transformation of the organization. We partner with our product teams, gain alignment on strategy, assess the current state capabilities, establish future state needs, build roadmap using components such as Cloud, DevOps, Intelligent Automation and usher in the next generation technology solutions that power the business capabilities for the organization.

This position reports into the Architecture Execution function within our IT organization. In this role, you will work closely with partners across the business as well as within IT to enable solutions that support strategic business goals and objectives.

Partner across functions to capture strategic objectives, core capabilities, and problem areas. Conduct detailed root cause analysis to pinpoint specific areas of opportunity pertaining to people, processes or technology.
Collaborate with Business leadership, IT partners, Human Resources, and Global Continuous Improvement groups to identify an approach and/or plans for resolving gaps.
Contribute to the continued evolution of Business Architecture methods by producing architectural models and artifacts that represent the outcomes of the Business Architecture engagement.

What you'll need

The Business Architect will partner with other team members to understand requirements and challenges across functions, and to find opportunities to address people, process, and technology gaps. Being able to develop positive relationships with other businesses is key to being successful and to deliver value in a dynamic environment. Our team is global and the ability to work across time zones and with people with a diverse set of backgrounds is essential.

Expertise in 1 or more of these functional domains: Supply Chain, Merchandising, Retail store operations, HR, Finance, or eCommerce.
Strong analysis and decision-making abilities; ability to synthesize data from many sources, and to present findings in a clear and concise manner.
Ability to learn and adapt quickly and to deal with ambiguity and adversity

Join us and Discover Different at TJX, click here to learn more.

Come Discover Different at TJX. From opportunity and teamwork to growth, we think you'll find that it's so much more than a job. When you're a part of our global TJX family, you have the full support of a diverse, close-knit group of people dedicated to finding great deals and fantastic style. Best of all? They have a lot of fun doing it.

We care about our culture, but we also prioritize the tangible stuff (Competitive salaries: check. Solid benefits: check. Plenty of room for advancement: of course). It's our way of empowering you to make your career here.

We consider all applicants for employment without regard to race, color, religion, gender, sexual orientation, national origin, age, disability, gender identity and expression, marital or military status. We also provide reasonable accommodations to qualified individuals with disabilities in accordance with the Americans with Disabilities Act and applicable state and local law.

Posting Notes: Marlborough || MA

Nearest Major Market: Boston
Apply
Your application has been successfully submitted.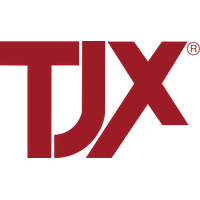 Our mission is to deliver great value to our customers every day.