Lead Asset Management Engineer
This job is no longer accepting applications.
Apply now
Lead Asset Management Engineer
Brand: TJX Corporate
Location:

Marlborough, MA, US

Employment Type: Full-Time
Employment Status: Regular
Functional Area: IT

Discovery is at the heart of everything we do. Wherever you find us around the world, if you can think of a product, you can probably find it in our stores, which include TJ Maxx, Marshalls, HomeGoods, Sierra, Winners, Homesense, and TK Maxx. With variety comes plenty of happy surprises—our environment is ever-changing, and that's just how we like it. Every day is an opportunity to discover something new about our business, our partnerships and even something exciting about yourself. Ready to Discover Different?

Posting Notes: Marlborough || MA

LEAD ASSET MANAGEMENT ENGINEER

What you'll discover
Inclusive culture and well defined Engineering career path
Global IT Organization which collaborates across U.S., Canada, Europe and Australia, click here to learn more
Exciting, collaborative, and team-based environment

What you'll do

The Infrastructure and Operations (I&O) organization embodies the hub of lifecycle engineering at TJX, delivering, maintaining, and optimizing our technology portfolio at the cloud scale. We are a service-output team that strives to provide outstanding experiences to thousands of TJX associates, business partners, and application delivery teams across the portfolio.

The IT Asset Management (ITAM) process at TJX establishes a consistent set of standards for maintaining the chain of custody for IT Hardware and Software Assets, from Procurement to Retirement. Through our ServiceNow Asset Management system and ITAM standard methodologies, we will establish a program that will provide more accurate information about TJX's maintained assets for our Store and Corporate environments. Access to this information will enable users to make better financial and technical decisions to optimally support the objectives and requirements of the business.

The Lead Asset Management Engineer will participate in the implementation and onboarding of ITAM processes with new TJX Stakeholders by defining guidelines, capturing business, functional, and technical requirements, crafting process flow diagrams, and handling the deployment of ServiceNow improvements to promote an accurate Asset Management Database.

This role will support the current process and its dependencies with Procurement, Receipt, Stock Management, Deployment, Retirement, Configuration Management, and other ITSM applications in ServiceNow.

Ensure the accuracy of an Asset's associated attributes, as well as its relationship to Configuration Items in the ServiceNow CMDB.

Accurately keep track of all assets' license/entitlements and ensure all maintenance, warranty, and lease agreement information is in the asset repository and linked to the appropriate asset records.

Build Reports, Queries, and Dashboards for ITAM Stakeholders in ServiceNow

What you'll need
BS in Computer Science, Computer Engineering, or other related field.

Extensive experience (7+ years) working with Asset/Configuration Management Stakeholders and ITAM processes, preferably with ServiceNow platform.

Proficiency with programming languages such as, Java, HTML, C# is a plus.

ITIL V3 or higher Certification is preferred.

Resourcefulness to demanding circumstances that require timely and accurate responses.

Come Discover Different at TJX. From opportunity and teamwork to growth, we think you'll find that it's so much more than a job. When you're a part of our global TJX family, you have the full support of a diverse, close-knit group of people dedicated to finding great deals and fantastic style. Best of all? They have a lot of fun doing it.

We care about our culture, but we also prioritize the tangible stuff (Competitive salaries: check. Solid benefits: check. Plenty of room for advancement: of course). It's our way of empowering you to make your career here.

We consider all applicants for employment without regard to race, color, religion, gender, sexual orientation, national origin, age, disability, gender identity and expression, marital or military status. We also provide reasonable accommodations to qualified individuals with disabilities in accordance with the Americans with Disabilities Act and applicable state and local law.

Posting Notes: Marlborough || MA

Nearest Major Market: Boston
Apply
Your application has been successfully submitted.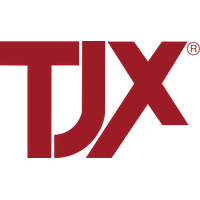 Our mission is to deliver great value to our customers every day.