Loss Prevention Detective
This job is no longer accepting applications.
Apply now
Loss Prevention Detective
Brand: HomeGoods
Location:

Murray, UT, US

Employment Type: Full-Time
Employment Status: Regular
Functional Area: Loss Prevention

HomeGoods Loss Prevention Detective - Utah Market

Executes the daily tasks required for Store Loss Prevention and safety programs. Maintains strong partnerships with Store Management. Conducts apprehensions within established policies and guidelines. Communicates with store Associates on damage and shrink initiatives. Identifies and resolves internal and external theft.

Responsibilities:

Adheres to established shoplifter guidelines and policies

Provides prompt, courteous and knowledgeable service to internal and external customers

Promotes a culture of honesty and integrity; maintains confidentiality

Observes, apprehends, and/or deters any acts of dishonesty from outside sources

Participates in investigations and surveillance as assigned

Ensures apprehensions are consistent with store theft activity

Completes and distributes paperwork in an accurate and timely manner

Maintains appropriate evidence, demonstrates understanding of law enforcement procedures and professionally participates in legal activities as needed (e.g., police calls, etc.)

Coordinates and executes shrink related activities in partnership with Store Management

Adheres to all labor laws, policies, and procedures

Supports and participates in store shrink reduction goals and programs

Encourages Associate use of shrink reduction resources

Promotes safety awareness and supports maintenance of a risk-free environment

Performs other duties as assigned.

Requirements:

Excellent communication skills and sound judgment

Basic computer skills

Basic time management skills

Investigative / analytical skills

Ability to respond appropriately to changes in direction or unexpected situations

Team player, working effectively with peers and supervisors to accomplish tasks

Able to work a flexible schedule to support business needs

0-2 years retail or security experience

HomeGoods Loss Prevention Detective - Utah Market

Nearest Major Market: Salt Lake City
Apply
Your application has been successfully submitted.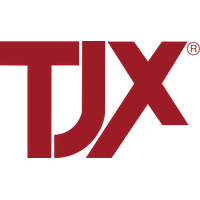 Our mission is to deliver great value to our customers every day.