Product Owner - Customer 360
This job is no longer accepting applications.
Apply now
Product Owner - Customer 360
Brand: TJX Corporate
Location:

Marlborough, MA, US

Employment Type: Full-Time
Employment Status: Regular
Functional Area: IT

Discovery is at the core of everything we do - whether it's a great value, incredible style, or building long-lasting partnerships with people around the world. That's what makes TJX different. You can find it all across our brands: TJ Maxx, Marshalls, HomeGoods, Sierra, and Homesense. Every one of our brands has one thing in common: environments that are always changing. That's just how we like it. Every day is an opportunity to discover something new about our business, our partnerships, and even about yourself. Come discover what different can mean for you.

Posting Notes: Marlborough || MA

What you'll discover

Inclusive culture and career growth opportunities!
Global IT Organization which collaborates across U.S., Canada, Europe and Australia, click here to learn more!
Challenging, collaborative, and team-based environment

What you'll do

The Corporate Solution Delivery organization leads the evolving software and systems at TJX for Finance, Human Resources, Collaboration, and Analytics. We chase the big, strategic initiatives enabling TJX to make faster, smarter decisions every day.

The Product Owner is responsible for defining and executing enterprise level processes, standards and tools to support Business compliance and C360 initiatives. The individual will help lead the organization to become more data driven in decision making and utilizing analytics to develop meaningful insight.

This includes supporting and evolving global C360 function from product ownership point of view, implementation of a future state roadmap, collaborate with team to implement business functional and non-functional epics.

What you'll need

Our team is transforming the professional experience for thousands of TJX business associates across the globe, and expects team members to bring passion and out-of-the-box thinking to our mission.

Critical:

5-8 years of related experience in an agile delivery framework, strategy or requirement development or Product Owner role.
Relevant undergraduate BA, BS degree in IT or Business or equivalent experience.
Experience/Understanding of/with Customer 360 domain
Experience performing high level analysis of data (in terms of analytics or compliance).
Can clearly demonstrate delivering artifacts for each project phase, and link the business value built with the process improvement.
Established proficiency translating business needs into user stories that teams can develop into finished deliverables. Clearly define vision and scope with acceptance criteria.
Good communicator of ongoing risks, scope trade-offs, and timeline impacts to partners to ensure alignment.
Collaborate with various IT teams to drive for results.
Perform data analysis to understand if the business requirements can be met using the data and identify any gaps.

Secondary/Nice to Have:

Certified Scrum Product Owner (CSPO) or SAFe Product Owner/Product Manager (POPM) preferred.
SAFe experience
Experience handling Big Data.
Solid understanding of ALM tools, Jira and Confluence.
Understanding of ETL, data model, Campaign and BI tool like - Power BI, Tableau.

Join us and Discover Different at TJX, click here to learn more.

Discover Different at TJX means opportunity, teamwork, and career growth. That's why working here is so much more than a job. When you're a part of our TJX family, you have the full support of a diverse, close-knit group of people that work together to deliver the best value and style in the business. Our inventory is always changing and our approach is continually evolving, which means every day is another chance to Discover Different.

We care about our culture, but we also prioritize the tangible stuff - competitive pay, great benefits, and a great group of people.

We consider all applicants for employment without regard to race, color, religion, gender, sexual orientation, national origin, age, disability, gender identity and expression, marital or military status. We also provide reasonable accommodations to qualified individuals with disabilities in accordance with the Americans with Disabilities Act and applicable state and local law.

Posting Notes: Marlborough || MA

Nearest Major Market: Boston
Apply
Your application has been successfully submitted.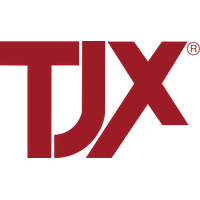 Our mission is to deliver great value to our customers every day.