International Operations Specialist
This job is no longer accepting applications.
Oversees the TJX import supply chain from origin countries into the US ports. Analyzes processes, identifies and implements network improvement opportunities based on the overseas supply chain as well as TJX business requirements. Builds & maintains collaborative relationship with internal and external strategic partners. Oversees the daily operations of forwarders and 3PLs for TJX direct import freight movements. Ensures Logistic service providers meet their contractual obligations.

Major Areas of Responsibility:

• Delivers through 3PL partner all international inbound operations activities, including:

Building of loads
Scheduling of shipments
Pick up and movement of goods to distribution and service centers
Handling of misroutes, late pickups/deliveries
Day-to-day interactions with vendors, and inbound logistics providers including freight forwarders
Monitors freight flow from origin to destination
Maintains overseas operating procedure & department procedure manuals
Partners with Global Buying Offices to support their Logistics needs
Manages inbound operational performance to maximize capacity plan, container utilization, and 3PL performance
Works with divisions, freight forwarders, Global buying offices and agents, CFS stations, carriers, merchants, planning and allocations, and distribution services to optimize merchandise flow throughout the supply chain
Manages supply chain partners including TJX merchandise vendors, overseas forwarder, ocean liners, customs authorities, etc. to meet TJX requirements and build efficiency throughout the network
Evaluates Logistics provider service levels/KPI's and identifies procedural gaps and opportunities to management and develop corrective action plans to remedy service failures
Serves as an escalation point for international inbound issues including special buys, pickup of goods, and carrier performance

Minimal Requirements:

1-3 years logistics & supply chain experience
Bachelor's degree (Business, Supply Chain, Finance, Operations) or equivalent work experience
Understanding of US import requirements and origin operations
Understanding of Steamship Line and Freight Forwarder contracts and relationships
Ability to influence outcomes and juggle multiple priorities in a fast paced environment
Operational acumen
Analytical mindset, Problem solving
Performance management skills
Excellent management skills
Off-price model understanding
Metrics, process, and efficiency focus

Discover Different at TJX means opportunity, teamwork, and career growth. That's why working here is so much more than a job. When you're a part of our TJX family, you have the full support of a diverse, close-knit group of people that work together to deliver the best value and style in the business. Our inventory is always changing and our approach is continually evolving, which means every day is another chance to Discover Different.

We care about our culture, but we also prioritize the tangible stuff - competitive pay, great benefits, and a great group of people.

We consider all applicants for employment without regard to race, color, religion, gender, sexual orientation, national origin, age, disability, gender identity and expression, marital or military status. We also provide reasonable accommodations to qualified individuals with disabilities in accordance with the Americans with Disabilities Act and applicable state and local law.

Posting Notes: Marlborough || MA

Nearest Major Market: Boston
Apply
Your application has been successfully submitted.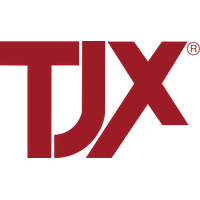 Our mission is to deliver great value to our customers every day.