A/P Control Coordinator
This job is no longer accepting applications.
Apply now
A/P Control Coordinator
Brand: TJX Corporate
Location:

Marlborough, MA, US

Employment Type: Full-Time
Employment Status: Regular
Functional Area: Finance

Discovery is at the heart of everything we do. Wherever you find us around the world, if you can think of a product, you can probably find it in our stores, which include TJ Maxx, Marshalls, HomeGoods, Sierra, Winners, Homesense, and TK Maxx. With variety comes plenty of happy surprises - our environment is ever-changing, and that's just how we like it. Every day is an opportunity to discover something new about our business, our partnerships and even something exciting about yourself. Ready to Discover Different?

Posting Notes: Marlborough || MA

AP CONTROL COORDINATOR – MARLBOROUGH, MA

JOB SUMMARY

Responsible for the full cycle of processing merchandise invoices. The full cycle consists of, but is not limited to data entry, manual matching to receipts and reconciling any discrepancies both at the invoice and purchase order level. Work closely with Transportation, Distribution Centers, Merchandising, Financial Control and Vendors to research unit and cost variances.

Processes vendor chargebacks, returns and freight claims as required. Analyzes, evaluates and resolves the over/short variances based on the Merchandise Payables and Import System. Prepares and issues daily, weekly, monthly and quarterly statistical reporting to both internal and external management for HomeGoods, Marmaxx and TJX. These include, but are not limited to backlog statuses, over / short reporting, debit balance research and recovery, and Sarbanes-Oxley audits.

DUTIES & RESPONSIBILITIES

Data entry of invoices into the Merchandise Payables system.
Manually match invoices to receipts.
Determines necessary chargebacks, freight claims and overage of shortage write offs to balance the invoice for payment.
Analyze and resolves over/short variances at a purchase order level by completing transactions which generate stock ledger adjustments.
Identifies potential vendor chargebacks to recover shortages.
Prepares and issues daily, weekly, monthly and quarterly reports for internal and external management for HomeGoods, Marmaxx and TJX.
Also manage special projects as assigned.

MINIMUM JOB REQUIREMENTS

Bachelor degree in Business desired. Associates degree acceptable.
Strong organizational and follow through skills
Strong communication skills
Strong computer skills (proficient in Microsoft Office)
Strong analytical skills
Ability to work independently as well as a team

Come Discover Different at TJX. From opportunity and teamwork to growth, we think you'll find that it's so much more than a job. When you're a part of our global TJX family, you have the full support of a diverse, close-knit group of people dedicated to finding great deals and fantastic style. Best of all? They have a lot of fun doing it.

We care about our culture, but we also prioritize the tangible stuff (Competitive salaries: check. Solid benefits: check. Plenty of room for advancement: of course). It's our way of empowering you to make your career here.

We consider all applicants for employment without regard to race, color, religion, gender, sexual orientation, national origin, age, disability, gender identity and expression, marital or military status. We also provide reasonable accommodations to qualified individuals with disabilities in accordance with the Americans with Disabilities Act and applicable state and local law.

Posting Notes: Marlborough || MA

Nearest Major Market: Boston
Apply
Your application has been successfully submitted.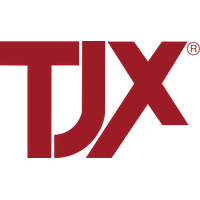 Our mission is to deliver great value to our customers every day.