Video Editor or Motion Designer
This job is no longer accepting applications.
OFFICE LOCATION
Arlington, Virginia, USA
A LITTLE ABOUT US
Evolving since 1951, The Nature Conservancy (TNC) is a global conservation organization dedicated to conserving the lands and waters on which all life depends. Guided by science, we create innovative, on-the-ground solutions to our world's toughest challenges so that people and nature can thrive together. Working in over 80 countries and territories, and across all 50 states, we are tackling climate change, conserving lands, and protecting waters and oceans at unprecedented scale. Our vision is a world where the diversity of life thrives, and people are moved to care for nature--both for its own sake and for the ways it enriches our everyday lives.
While our vision is global, our commitment is local; we build solutions together with communities, governments and businesses on the issues unfolding right in their backyards. At the heart of this work are relationships, and they are guided by a respect for all people, honor for communities and culture, and an unwavering commitment to diversity.
To learn more, visit http://www.nature.org or follow @nature_press on Twitter.
YOUR POSITION WITH TNC
The Video Editor/Motion Designer is an expert visual storyteller who can bring a full range of editing and motion graphics techniques to videos that will engage, inspire and help grow our community of supporters. The Video Editor/Motion Designer will have a strong knowledge of the whole video production process, and how to craft powerful content from both our large footage library and new shoots. They will work with our producers, and a variety of internal clients, to craft video content from concept to completion. The role is primarily editing and creating beautiful motion graphics for video, but may also involve writing, and supervising shoots, This position also includes being part of the team that maintains our YouTube channel, ensuring brand, accessibility standards and legal compliance for videos, and maintains our video library and video equipment. 
ESSENTIAL FUNCTIONS
The Video Editor/Motion Designer handles post-production for videos for different teams across the organization, and works with the rest of the video team to ensure the highest quality storytelling and visuals. They must show high proficiency in editing, sound design, audio mixing and color correction, They must be highly skilled at creating dynamic graphics in After Effects and have an understanding of different animation techniques.  
They must have a keen interest in keeping up-to-date on video techniques, trends and technologies, and be able recommend creative strategies to keep our content fresh and engaging.
They will work within a small team and in collaboration with many different internal clients, and must also be comfortable working without daily supervision. They must be able to adapt to different creative styles, workflows, role assignments and deliverables, depending on the needs of each project and client.
As part of the team that administers our organizational YouTube channel, they will help run the day-to-day functions of the channel, curating content, adding metadata and applying strategies that will maximize views, while also ensuring that videos produced by others conform to our brand, and accessibility standards. They help to maintain our footage library and provide footage from our library to teams on request. 
The Video Editor/Motion Designer reports to the Director, Film and Video, in the Creative Team.
RESPONSIBILITIES & SCOPE
Work from a creative brief or script to create video content intended for various target audiences and distributed to multiple social/digital media properties. 
Manage and serve as team lead on assigned projects, working under established guidelines and in collaboration with internal clients.
Supervise vendors as necessary.
Work within assigned budgets and sometimes under tight deadlines. 
Responsibility to manage the ambition of projects to match budget and deadline limitations.
Opportunity to act independently within program goals.
Responsibility and accountability for meeting project goals and objectives.
Ability to occasionally work long days to meet edit deadlines.
MINIMUM QUALIFICATIONS
Bachelor's degree in related field and 5 years' related experience or equivalent combination of education and experience. 
Experience cultivating and managing client/customer relationships.
Experience writing, editing and proofreading.
Experience organizing and coordinating multiple projects.
DESIRED QUALIFICATIONS
Experience editing with Adobe Premiere Pro.
Experience creating motion graphics in Adobe After Effects.
Experience in sound design and in mixing audio for video.
Experience color correcting video for final finishing.
Familiarity with Cinema 4D.
Strong awareness of the social/digital media landscape as well as new video technologies that impact how the content landscape is changing.
Strong understanding of multi-channel storytelling.
Experience developing concepts into scripted videos.
Multi-lingual skills appreciated.
Multi-cultural or cross-cultural experience preferred.
Knowledge and application of current and evolving trends in video marketing. 
Ability to work in a team-based environment with internal and external partners. 
Strong organization skills and attention to detail.  
HOW TO APPLY
To apply to position number 49753, submit resume (required) and cover letter separately using the upload buttons. Applications will be reviewed in the order they're received and the position will remain open until filled.
Click "submit" to apply for the position or "save for later" to create a draft application for future submission. Once submitted, applications cannot be revised or edited. Failure to complete required fields may result in your application being disqualified from consideration.
If you experience technical issues, please refer to our applicant user guide or contact applyhelp@tnc.org.
The Nature Conservancy is an Equal Opportunity Employer
Our commitment to diversity includes the recognition that our conservation mission is best advanced by the leadership and contributions of people of diverse backgrounds, beliefs and culture. Recruiting and mentoring staff to create an inclusive organization that reflects our global character is a priority and we encourage applicants from all cultures, races, colors, religions, sexes, national or regional origins, ages, disability status, sexual orientation, gender identity, military, protected veteran status or other status protected by law.
The successful applicant must meet the requirements of The Nature Conservancy's background screening process.
Apply
Your application has been successfully submitted.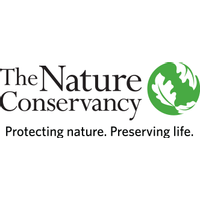 Speak Up for Nature!