Director of Marketing and Communications, Connecticut
The Nature Conservancy
Full time
New Haven, Connecticut, USA
Apr 19
A LITTLE ABOUT US
Founded in 1951, the Nature Conservancy is a global conservation organization dedicated to conserving the lands and waters on which all life depends. Guided by science, we create innovative, on-the-ground solutions to our world's toughest challenges so that nature and people can thrive together. We are tackling climate change, conserving lands, waters and oceans at an unprecedented scale, providing food and water sustainably and helping make cities more sustainable. One of our core values is our commitment to diversity. Therefore, we strive for a globally diverse and culturally competent workforce. Working in 72 countries, including all 50 United States, we use a collaborative approach that engages local communities, governments, the private sector, and other partners. To learn more, visit www.nature.org or follow @nature_press on Twitter.
Rooted in our mission and guided by our values, which include a commitment to diversity and respect for people, communities, and cultures, we know we'll only achieve our mission by hiring and engaging a diverse workforce that reflects the communities in which we work. Whether it's career development, work/life balance, or a rewarding mission, there are lots of reasons to love life #insideTNC. Our goal is to cultivate an inclusive work environment so that all our colleagues around the globe feel a sense of belonging, and their unique contributions to our mission are valued.
TNC offers competitive compensation, a 401(k)-retirement plan and employer matching contribution for eligible employees, excellent benefits, summer hours, and a collaborative work environment. We also provide professional development opportunities and promote from within. The Connecticut Chapter offers planned and impromptu social time with colleagues, including a beach day, a hiking day, mini-golf competition, and a family ski night. You'll find a culture that supports and inspires conservation achievement and personal development, both within the workplace and beyond.
The Connecticut Chapter is about to complete an ambitious five-year fundraising campaign, and our respected board leadership includes scientists, educators, business leaders and attorneys.
YOUR POSITION WITH TNC
We are looking for an experienced Marketing and Communications Professional that is passionate about the environment and has the skills to advance TNC's conservation communications strategies. This time in our world and our society requires organizations like TNC to have a strong and compelling voice. Are you a Marketing and Communications professional who is excited by that challenge?
As the Director of Marketing and Communications, Connecticut you will oversee the creation and execution of the chapter's strategies ensuring they are in alignment with the chapter. You should know industry best practices and trends across all communications platforms, as well as know-how to deploy the set strategies successfully. You will report to the Senior Director of Marketing, North America, with a strong dotted line to the Connecticut Chapter Executive Director.
ESSENTIAL FUNCTIONS
The Director of Marketing and Communications, CT leads a team of skilled marketing professionals. They develop and implement an integrated communications, media and engagement strategy to achieve chapter and organizational objectives. They initiate and implement key marketing initiatives and programs designed to build awareness and engagement, influence conservation action, and achieve revenue goals. The Director works closely with the chapter executive team, board of trustees, philanthropy colleagues, conservation staff, and government relations teams to ensure the delivery of programs. Target audiences include current and potential major donors, conservation influencers (media/agencies/etc.), current members, and the general public. They partner with central marketing resources and vendors to achieve outcomes.
They manage external partnerships that support marketing objectives. They align staff efforts to match priorities set by senior management. They manage the budget and operational delivery of the program.
RESPONSIBILITIES & SCOPE
Serves on the Connecticut Chapter Executive Team and acts as a thought partner to the Connecticut State Director and the Connecticut Chapter Board of Trustees.
Leads the Marketing Committee of the Board of Trustees
Designs, manages and implements multiple projects by coordinating the work of other professionals inside and outside the organization.
Manages one or more professional staff and is accountable for the achievement of team business and professional development goals and objectives.
Leads creation/administration of budget, evaluates results and develops corrective strategies as needed.
Leads communication and media initiatives through collaboration with key stakeholders.
Carries responsibility and accountability for meeting strategic goals and objectives.
Ability to act independently within a specific program or project goals
MINIMUM QUALIFICATIONS
Bachelor's degree in related field and a minimum of 8 years related experience or equivalent combination.
Experience in project management, developing communications, media and engagement strategies and measuring results.
Experience cultivating and managing client relationships.
Experience supervising staff and team
DESIRED QUALIFICATIONS
Experience developing, implementing and measuring communication and engagement plans/strategies.
Excellent communication and presentation skills; ability to persuasively convey the mission of TNC to diverse groups including donors, board members and the public.
Experience leveraging digital tools, channels and content for business goals.
Fosters an environment of creativity and professional growth.
Experience and understanding of the Connecticut market.
Familiarity with major and principal gift stewardship.
Ability to persuasively convey the mission of The Nature Conservancy to diverse groups including donors, board members, and the public.
Demonstrated ability in managing the fiduciary aspects of planning and delivery of budgets.
Familiarity with communication technologies and best practices.
Multi-lingual skills appreciated. Multi-cultural or cross-cultural experience preferred.
Ability to effectively leverage resources in a matrixed environment.
Experience in a client service-oriented environment.
Experience attracting outside resources and sponsorships to augment existing funding.
Strong creative streak and willingness to experiment.
Familiarity/experience with events (in-person and digital).
Experience successfully offering and infusing DEIJ (Diversity, Equity, Inclusion and Justice) perspectives into communications approach and content.
Management experience includes the ability to lead, motivate, set objectives and manage performance and conflict resolution.
HOW TO APPLY
To apply to position number 49615, submit resume (required) and cover letter separately using the upload buttons. Applications will be reviewed in the order they're received and the position will remain open until filled.
Click "submit" to apply for the position or "save for later" to create a draft application for future submission. Once submitted, applications cannot be revised or edited. Failure to complete required fields may result in your application being disqualified from consideration.
If you experience technical issues, please refer to our applicant user guide or contact applyhelp@tnc.org.
The Nature Conservancy is an Equal Opportunity Employer
Our commitment to diversity includes the recognition that our conservation mission is best advanced by the leadership and contributions of people of diverse backgrounds, beliefs and culture. Recruiting and mentoring staff to create an inclusive organization that reflects our global character is a priority and we encourage applicants from all cultures, races, colors, religions, sexes, national or regional origins, ages, disability status, sexual orientation, gender identity, military, protected veteran status or other status protected by law.
The successful applicant must meet the requirements of The Nature Conservancy's background screening process.
Apply
Your application has been successfully submitted.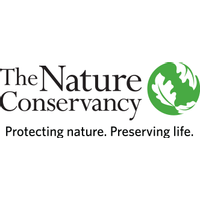 Speak Up for Nature!