Margate- Key Carrier Coor
This job is no longer accepting applications.
The Key Carrier role is an elevated extension of the Coordinator role. Key Carriers alternate their role based on store needs, predominantly performing the role of Coordinator and occasionally acting as Key Carrier, taking on a leadership role in maintaining all aspects of the store. Key Carriers must have open availability, including nights and weekends.

Responsibilities:

Role models exceptional customer service
Creates a positive internal and external customer experience
Promotes a culture of honesty and integrity; maintains confidentiality
Acts as Manager on Duty in adherence with company policy and procedure
Ensures store team executes tasks and daily activities in accordance with store plan; reprioritizes as needed
Addresses immediate customer service issues and provides appropriate coaching to Associates
Exercises discretion regarding customer service policies in order to satisfy customers
Maintains proper Associate coverage in service areas for a positive customer experience
Ensures Associates adhere to all operational procedures
Ensures opening/closing procedures are executed in accordance with company guidelines
Communicates accurately and effectively with management and Associates when setting and addressing priorities; provides periodic progress updates
Provides and accepts ongoing recognition and constructive feedback
Provides continuous feedback, recognition and coaching to Associates
Partners with Management on Associate training needs to increase effectiveness
Ensures adherence to all labor laws, policies, and procedures
Promotes credit and loyalty programs during customer interactions
Supports and participates in store shrink reduction goals and programs
Promotes safety awareness and supports maintenance of a risk-free environment
Performs other duties as assigned

Requirements:

Open availability, including nights and weekends
Flexible schedule to support business needs
Team player, working effectively with peers and supervisors to accomplish tasks
Ability to respond appropriately to changes in direction or unexpected situations
Knowledge of company standard software, systems, and procedures
Knowledge of merchandise flow in stores
Solid problem solving skills
Ability to effectively coach, delegate, and follow-up on multiple people/tasks
Works effectively with peers and supervisors to accomplish tasks
Ability to act quickly under challenging circumstances
Capable of handling multiple tasks at one time
Strong organizational skills with attention to detail
Strong communication skills.
One year retail and 6 months of leadership experience

Key carrier for Margate homegoods

Nearest Major Market: Fort Lauderdale
Nearest Secondary Market: Miami
Apply
Your application has been successfully submitted.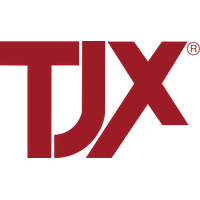 Our mission is to deliver great value to our customers every day.