Lordstown-D/C Loss Prevention Specialist
This job is no longer accepting applications.
The responsibility of the Loss Prevention Specialist is to support and assist the Loss Prevention Supervisor. He/she is responsible for observing daily routine activities within the Shipping Center. He/she is responsible for informing the Loss Prevention Supervisors of all unusual situations, which pertain to Loss Prevention and the Shipping Center. He/she will report to the Loss Prevention Supervisor.

Responsibilities:

Take an active role in identifying all forms of loss within the Distribution Center.
Reviews CCTV and Access system for evidence of theft, mishandling of company property and other security violations.
Discover and document facts by conducting basic investigations into associate dishonesty.
Conducts physical security checks of building and trailer yard ensuring physical security standards are met.
Perform other duties as required or directed.
Conduct on-going loss prevention, safety, and shrinkage awareness programs for all associates and management staff.
Ensuring policy and procedures are consistently followed.
Report unsafe conditions and acts to appropriate personnel.
Maintain logs, and prepares reports as necessary.
Conduct safety and security tours of the shipping center identifying unsafe acts, weaknesses in the program, etc..

Requirements:

Excellent English written and verbal communication skills.
Proficiency in Excel, Word, Power Point, Outlook
Ability to self-motivate and follow through on tasks.
Strong ability to multitask and prioritize in fast paced environment while maintaining a positive and professional demeanor.
Strong organizational skills.
Must be able to work independently as well as within a team.
Ability to be flexible in job duties.
Must be comfortable taking direction from many different people.

Come Discover Different at TJX - we think you'll find that it's so much more than a job. We move a lot of inventory - at all times of the day - and that takes working, learning, and growing together. When you're a part of our TJX family, you have the full support of a diverse, close-knit team in our Distribution Centers.

As you think about where to work, know that we take care of our people. We offer competitive pay and great benefits. We consider all applicants for employment without regard to race, color, religion, gender, sexual orientation, national origin, age, disability, gender identity and expression, marital or military status. We also provide reasonable accommodations to qualified individuals with disabilities in accordance with the Americans with Disabilities Act and applicable state and local law.

Posting Notes: Lordstown || OH

Nearest Major Market: Cleveland
Nearest Secondary Market: Youngstown
Apply
Your application has been successfully submitted.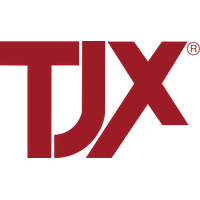 Our mission is to deliver great value to our customers every day.